For prepaid card businesses, BIN Sponsorship provides a payment solution that removes the need to become a member of a card scheme like Visa, Mastercard, Unionpay or JCB. The BIN, short for bank identification number, is the first four to six digits of the long number on the front of a debit or credit card and identifies the issuer, for example, Barclaycard or Nationwide.
Any prepaid card business starting out is likely to be daunted by the prospect of BIN accreditation. It's an incredibly time-consuming process, involving form filling, supporting document collation, registration fees and certification. On top of this, once you're accredited your business will be subject to a stringent compliance and reporting framework requiring constant expert attention. It's costly and can significantly delay your journey to market.
It's far simpler and cheaper to follow the BIN Sponsorship model, as offered by CashFlows, which is highly experienced in assisting prepaid card companies to leapfrog the accreditation process. This approach to your prepaid card business plan allows owners and management teams to concentrate on developing their venture and turning a profit.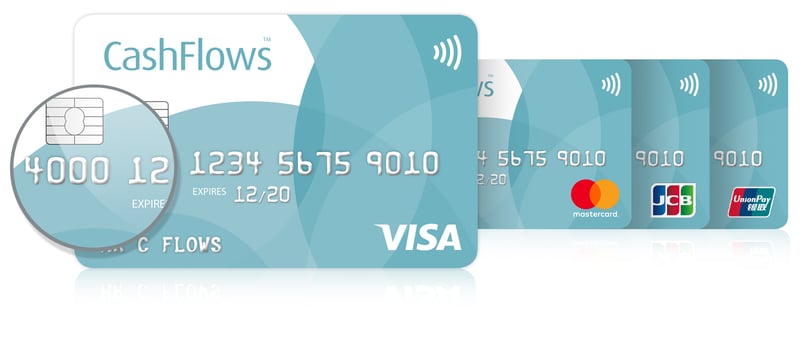 The benefits of the BIN Sponsorship model include:
Quick to market – critical in an era where developments are happening at lightning pace
Cheaper – no need to hire in-house specialist staff
Mitigated financial risk
Access to all the major international card schemes.
How can we help you?
CashFlows is highly competitive and offers a range of flexible pricing models for all types of BIN sponsorship solution: ATM, acquiring and issuing. When it comes to prepaid programmes, CashFlows offers issuing and acquiring services, simplifying supplier relationships, cutting costs and reducing the collateral requirements associated with loading prepaid card programmes. Contact us using the form below to see how we could help you.