Virtual Terminal & Pay By Link
Virtual Terminal
The virtual terminal (VT) requires no integration, Cashflows will provide a login to the online gateway portal where the Virtual Terminal can be accessed.
The most common use of the VT is to take payments from customers over the phone, you enter the amount and customer payment reference and the customer gives you their card details to enter. When the payment is submitted it is processed instantly and a confirmation of the payment is shown.
The payment reference entered will be shown in the transaction search and in Cashflows reports to assist with your reconciliation.
How it works
Virtual Terminal display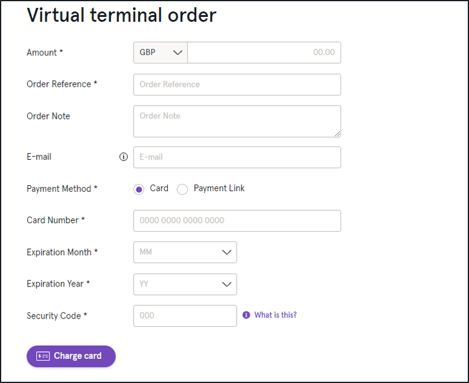 To create a VT payment:
Enter the payment amount

Enter Order Number (this is your payment reference)

Enter the card details the customer provides you with

There are optional Order note and email fields

Click on Charge card
The payment is processed immediately, a confirmation is displayed showing that the payment was successful or it failed.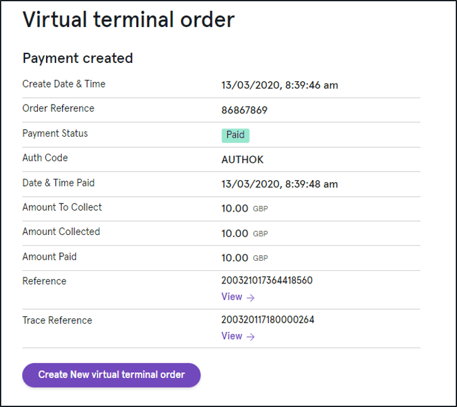 The payment status shows if the payment was successful or failed.
The Virtual Terminal settings provide the capability to add some additional fields to the VT, these fields can be optional or mandatory and the entries made will be saved with the transaction.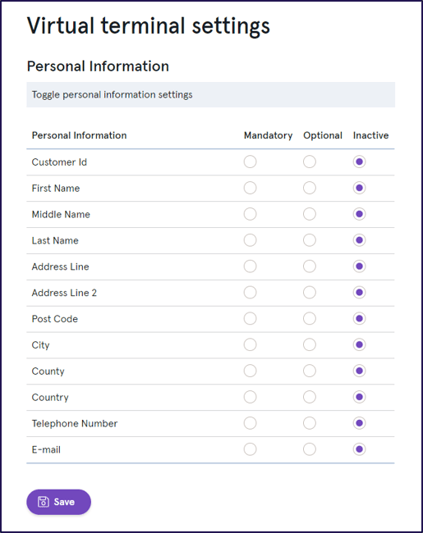 Pay by Link
A payment link can be generated that you copy into an external email program or text message facility and send to your customer for them to make the payment at their convenience. The Pay by Link feature does not require a technical integration, in the gateway portal there are simple to use options to customise the appearance of the payment page (details here).
How it Works
Selecting the Payment method of Payment Link in the Virtual Terminal will remove the card fields from the screen and present an option to create a payment link: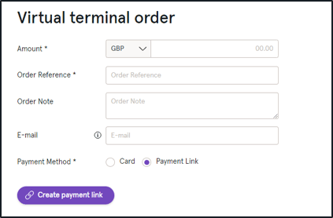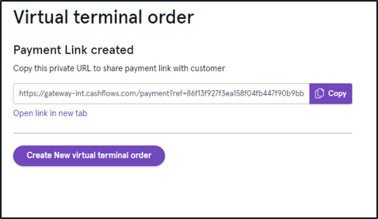 When the customer receives and clicks on the link, a payment page will be displayed where they can enter their Card Details to complete the payment. The order details are already completed, the customer only has to enter their card details and click on Pay, the payment is processed and the result presented by the hosted payment page a redirection URL has not been specified in the configuration section.