Download our paper for insights into the future of cash and how CashFlows is supporting the ATM industry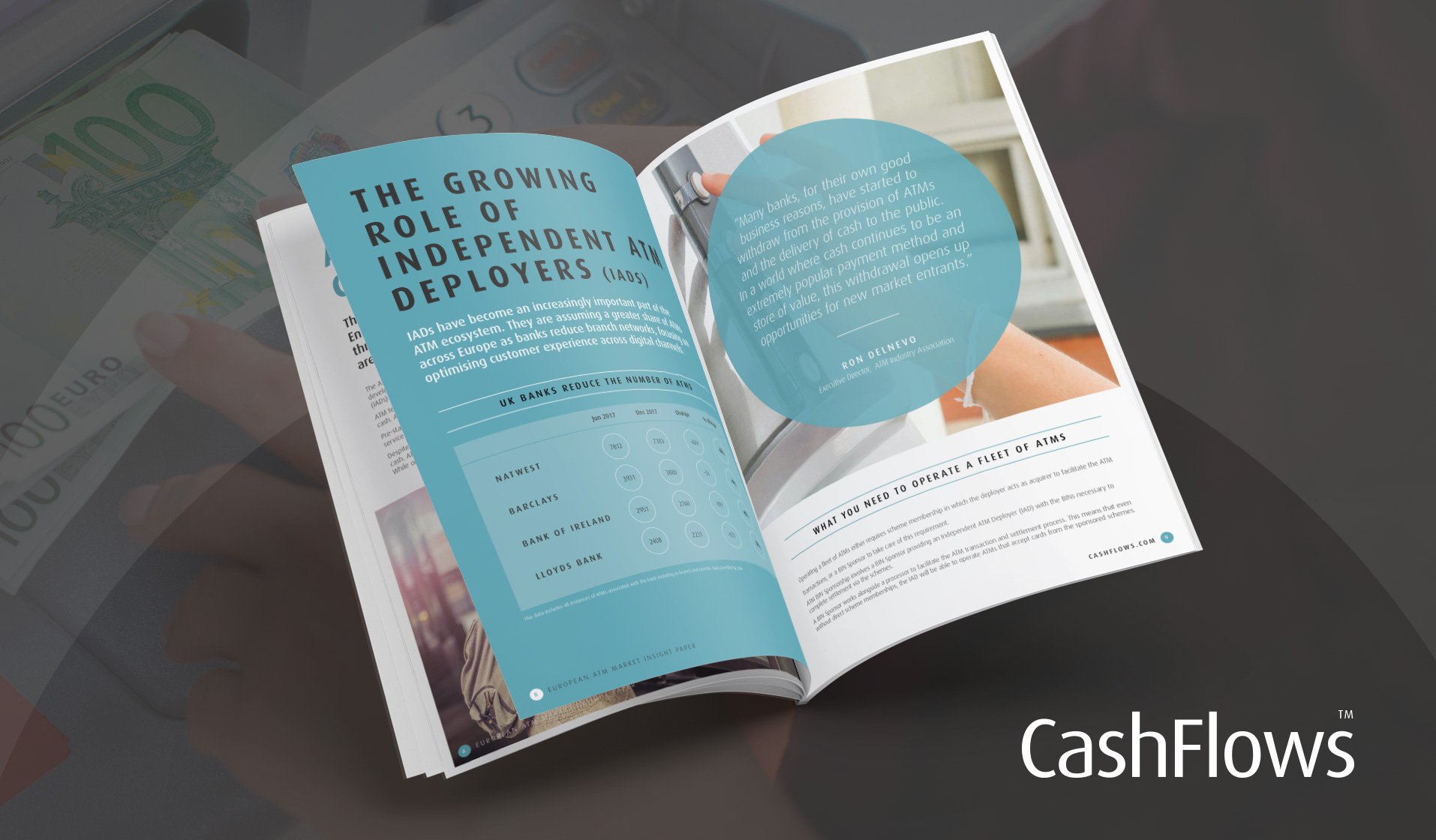 Consumers love cash. So much so 80 percent of all payments in the Eurozone are still made in cash, according to a recent European Central Bank study. Despite the rise in digital payments, cash is seemingly a hard habit to break.
Cash will continue to play an important, if declining, role in society for the foreseeable future. So, the challenge for central and commercial banks, the ATM industry and society at large is to make access to cash better, simpler and cheaper.
This is easier said than done. Around 60 percent of cash by value in the Eurozone is obtained from ATMs. However, branch closures, legacy ATM infrastructure and changing market dynamics are having an impact.
Banks have to contend with the costs of running their ATM network, while expanding ATM functionality. They must maintain coverage, while complying with a raft of regulatory requirements. And they must handle day-to-day operations, while investing in the future.
There is money to be made from cash. The objective is to explore new business models and to collaborate and partner more widely to do so. To find out more and how CashFlows is supporting the ATM industry, download our insight paper below or get in touch with us today.